What does

GREAT TEACHING

look like?
Join Carnegie Corporation and our nonprofit education partners
in celebrating inspiring teaching by uploading your photo
Explore one of our four categories ↓
  Multimedia
"What makes students successful?…The excellence of the teacher." Created by award-winning documentary filmmaker Stanley Nelson, this video features inspiring and innovative teachers who demonstrate winning strategies for meeting the needs of students and challenging their aspirations, a thirst for teacher development, and inspiration for success in all kinds of classrooms.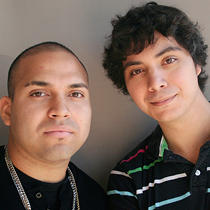 Antero Garcia talks to his former student Roger Alvarez who dropped out during his senior year of high school.